A little photographers story and small selection of my work as a surf school photographer for Black Dog Surf School. 
Black Dog Surf School is a family run business in Byron Bay. For a few months I had the opportunity to take the photos from their surf lessons. I'm sending m

uch love to the whole team. It was a wonderful and unforgettable time.
1. Welcome the surf students to the surf school.
2. Prepare equipment and follow them to the beach.
3. Shoot some good photos of everyone in about 40 minutes. 
4. Return to the surf school.
5. Pick the best pictures and do some quick edits. 
6. Wait for the return of the students while preparing some music.
7. Put the cherry on top of their surf lesson with a slideshow accompanied by music.
8. Sell pictures.
9. Repeat.
Now let's dive into story time, 
and just for fun, let's make it rhyme.
Surfing looks so fancy, we want to try it today!
We meet at the surf school and drive with the van to the bay. 
The instructors told us so many things, 
we didn't hear that much between all those angel wings.
What did he just say about those surfboard fins?
However, let's go! We are the surfing kings!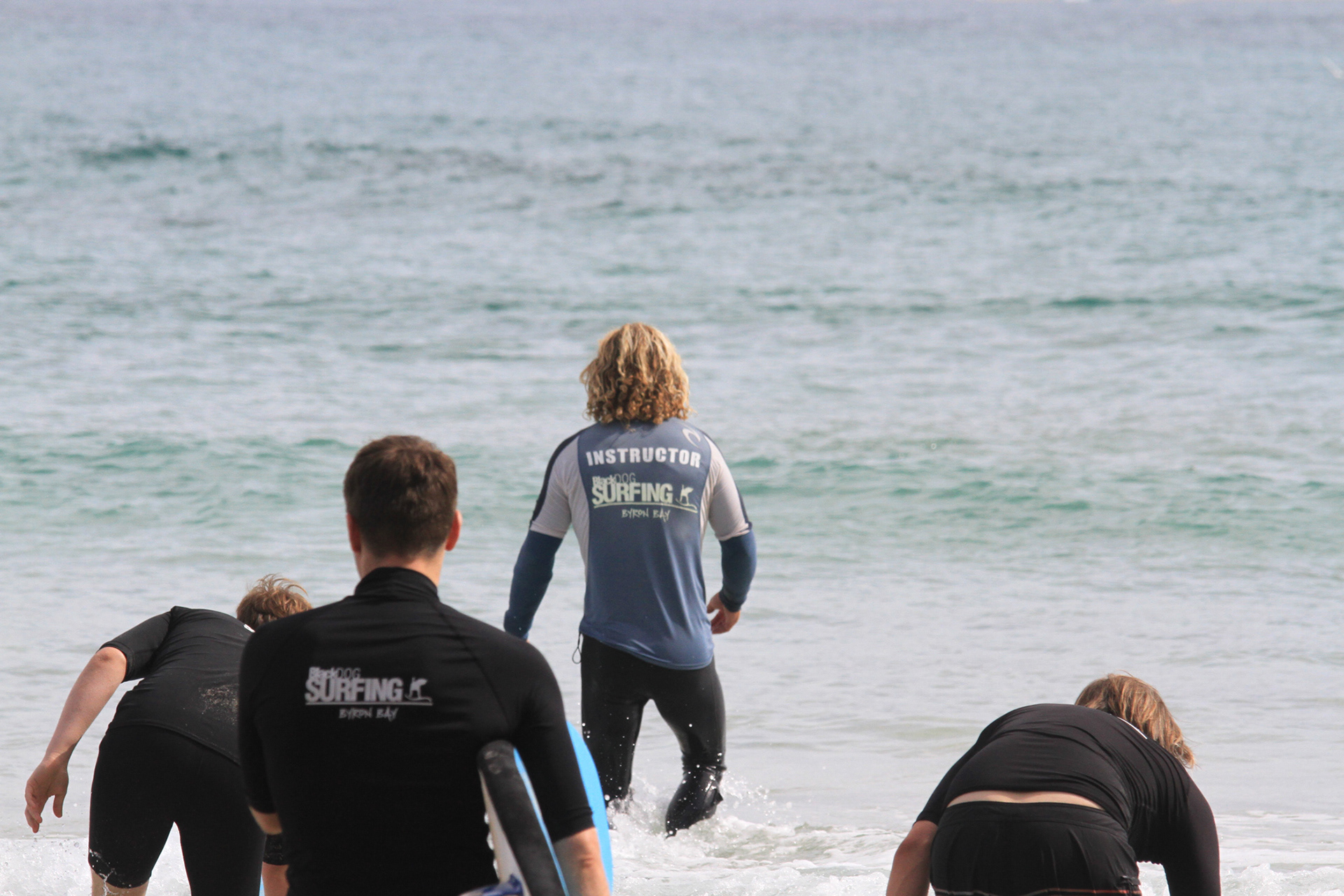 In case no one has ever told you before: 
If you like paddling and waiting, you're the one surfing is for.
60% paddling – 30% waiting – 10% surfing
This looks so much easier from the beach, 
but with a little training becoming a surfer is a goal you can reach.
While posing is an important skill,
looking good while falling is the next level thrill.
The most important thing is having fun 
and enjoying the beautiful day in the Byron Bay sun.
Tired and hungry the lesson ends, 
we return to the surf school with our new friends.